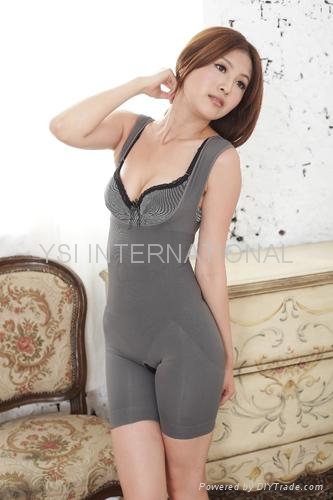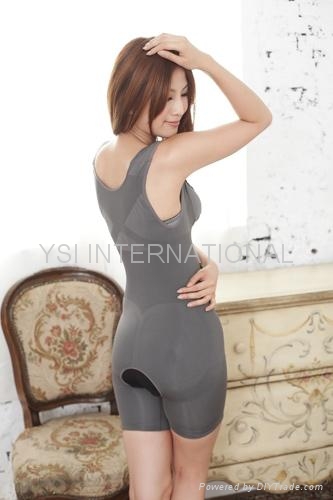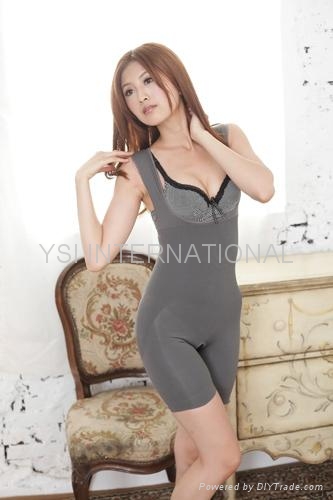 Bamboo Charcoal Shapewear
Product Description

1. The Three-dimensional design can be help to thigh slimmer and lift bottom.

2. The U Shape front will help to push up and centralize the breast.

3. The wide straps are not falling easy.

4. The back of X-type design can be let your spine straight to show your good shape.

5. Three-dimensional design, strong elastic can be defined waist and smooth tummy.

6 Material: Bamboo Charcoal 75%, Spandex 25%.

7. Size:M,L

7. Model Number:YSI-004A



Bamboo Charcoal Features:

1 .Radiate Far Infrared Ray - The charred bamboo can radiate far infrared ray to stimulate blood circulation and keep body warm.

2 .Regulate Humidity -The micro holes of the charred bamboo can regulate humidity effectively. It's a functional textile.

3 .Emit Anion - The added bamboo charcoal powder can emit healthy anion to make people healthy.

4 .Antibacterial and Deodorizing Ability - The antibacterial material mixed in the fiber can effectively restrain the growth of bacterial to reduce the stink.