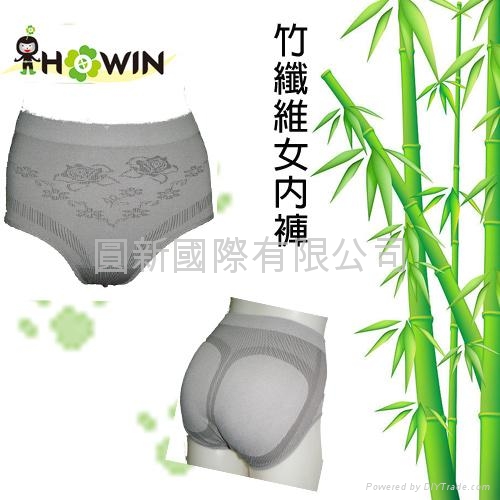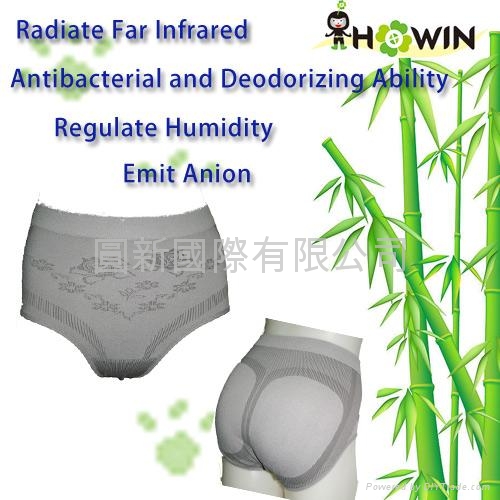 Bamboo charcoal underwear for
Product Description

1. Material: bamboo charcoal 45%, spandex 10%,Tactel 45%.

2. Made in Taiwan with high quality.

3. Easy clean (machine washable).

4. Nice shape with good workmanship

5. Quickly dry, Anti-bacterial.

6. size: Free



1. Radiate Far Infrared Ray - The charred bamboo can radiate far infrared ray to stimulate blood circulation and keep body warm.

2. Regulate Humidity -The micro holes of the charred bamboo can regulate humidity effectively. It's a functional textile.

3. Emit Anion - The added bamboo charcoal powder can emit healthy anion to make people healthy.

Antibacterial and Deodorizing Ability - The antibacterial material mixed in the fiber can effectively restrain the growth of bacterial to reduce the stink.